In Stock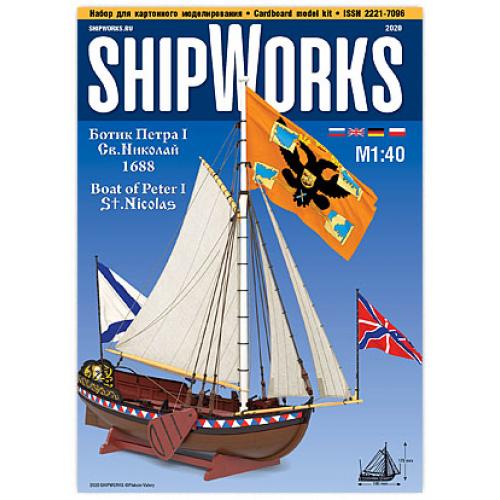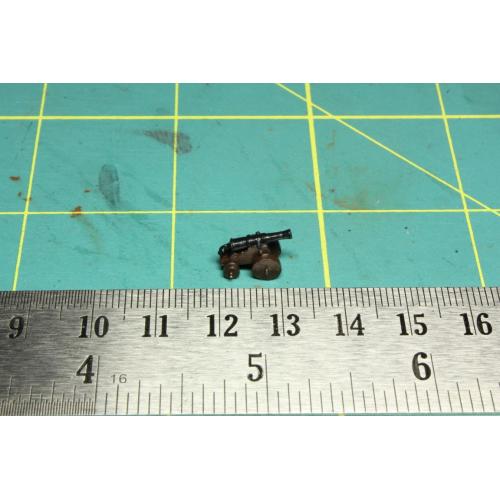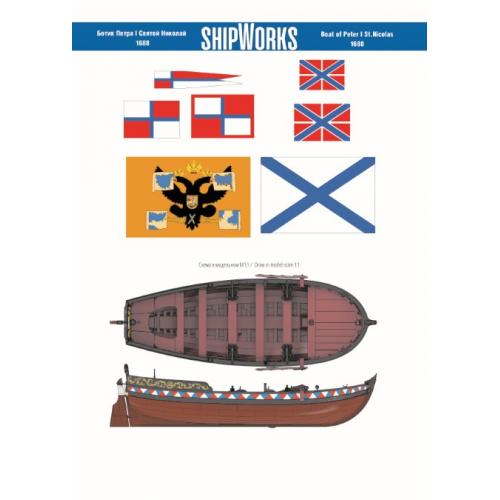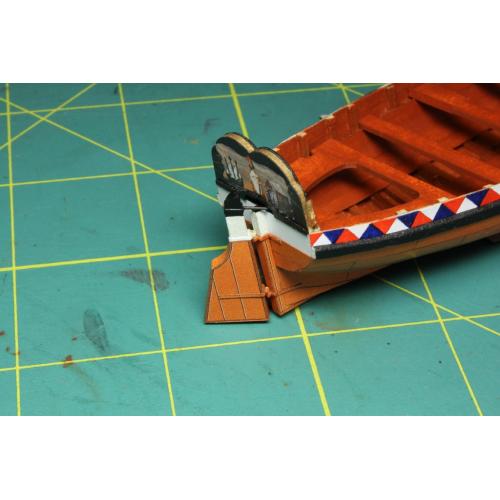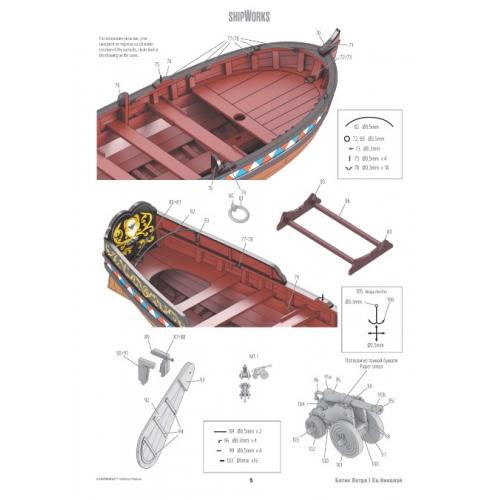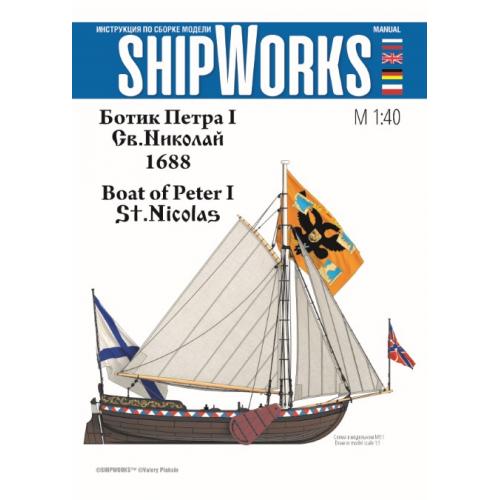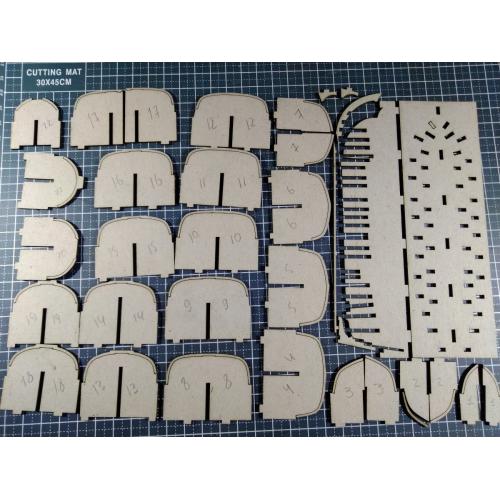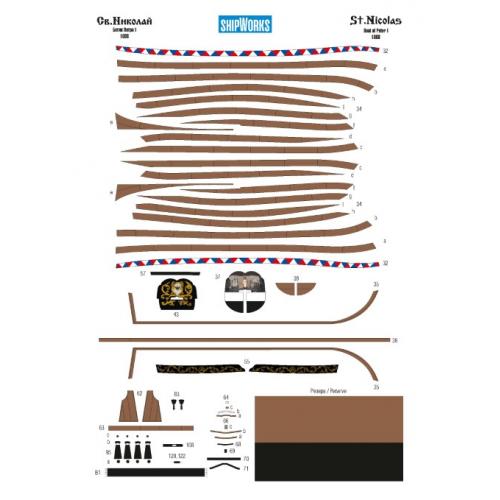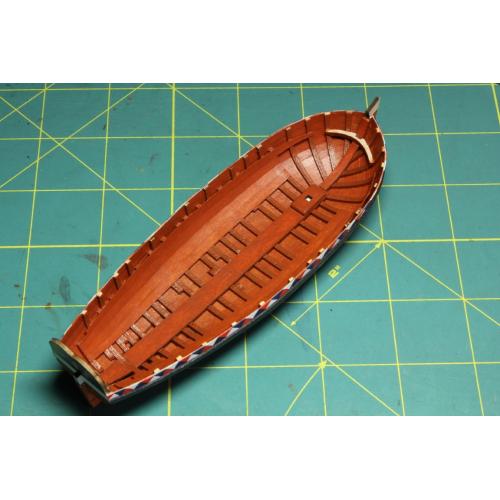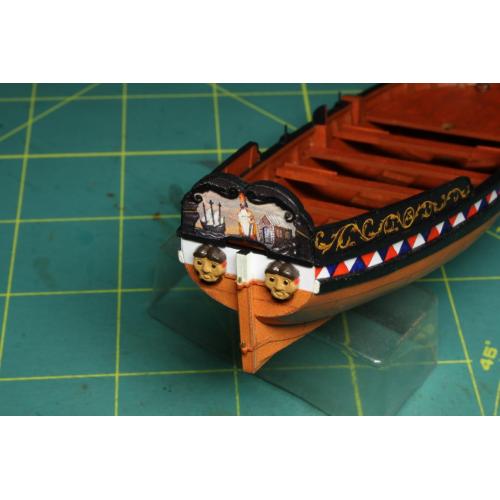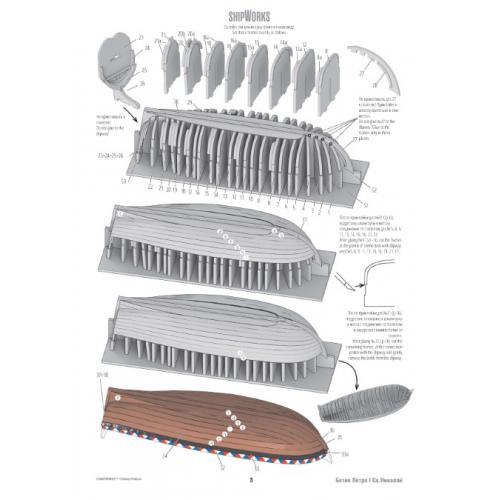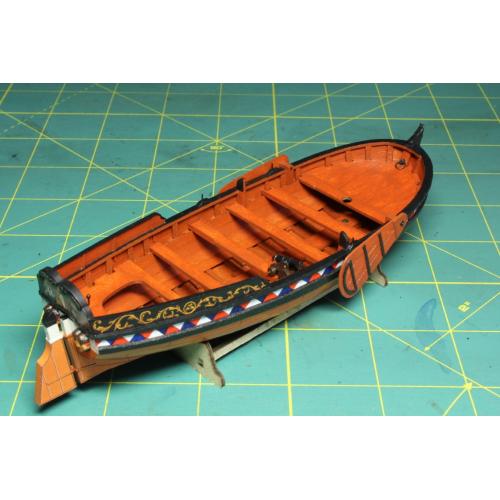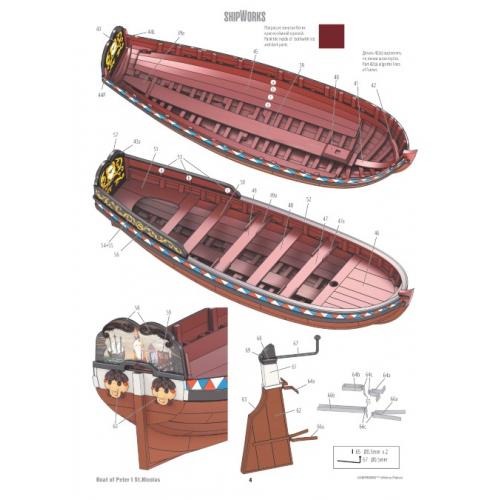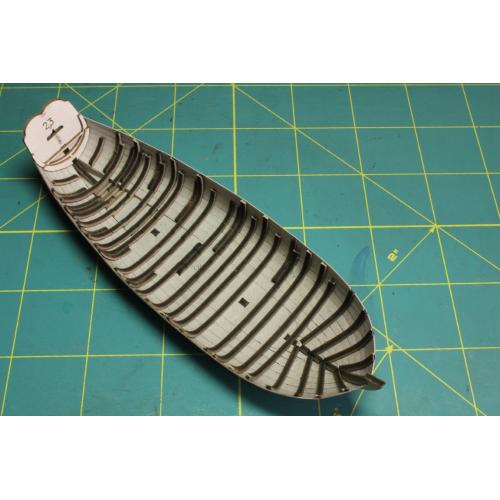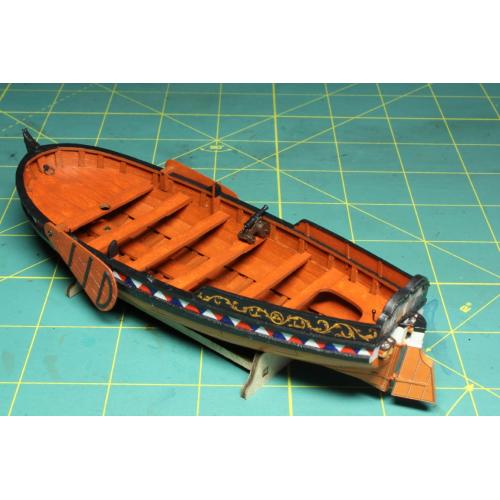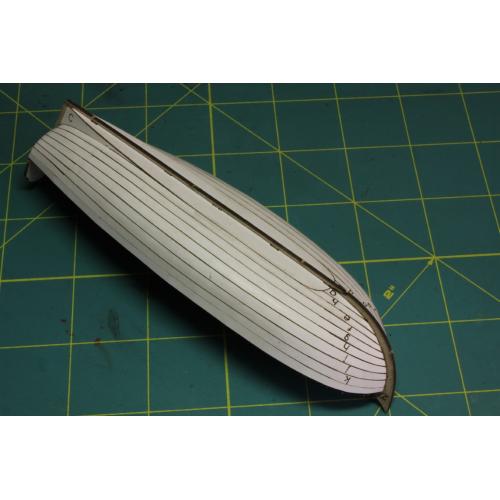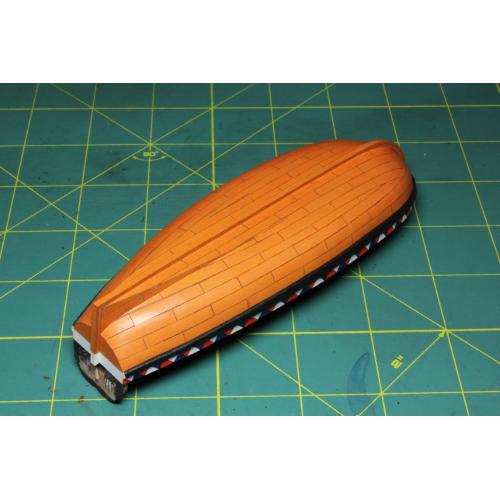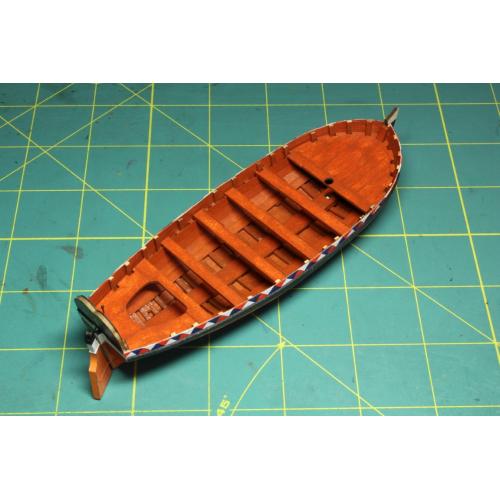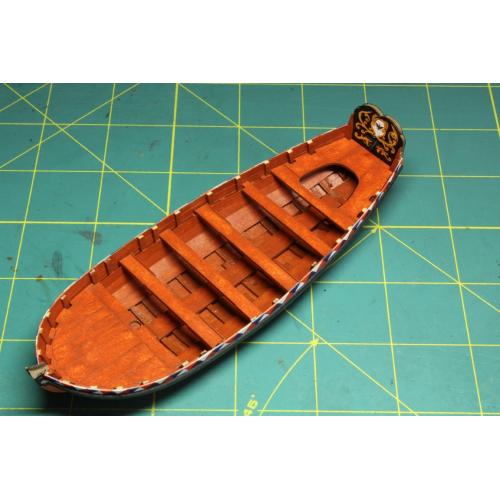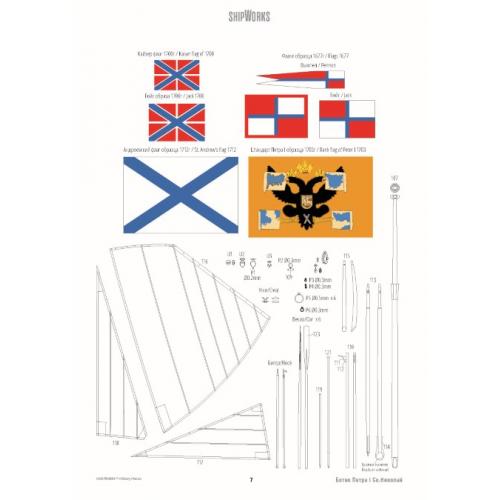 share
Boat of Peter I "St.Nikolas"
Categories

:

Kit

Availability:

In Stock
remove_circle_outlineadd_circle_outline
Set for the construction of Peter the Great's boat "St. Nicholas" in 1:40 scale.
"Saint Nicholas" is a wooden boat of Peter I, preserved to this day in the Central Naval Museum in St. Petersburg. Known as "the grandfather of the Russian fleet"
The set is packed in a full color cardboard folder and contains:
Sheets of laser cut cardboard packed in a plastic bag with reusable closure.

A4 sheet of Whatman paper with patterns of parts, with copper sheathing.
Detailed color instructions.


Additionally, the set is packed in a plastic bag.
The design of the model exactly repeats the design of a real boat. Thanks to laser cutting, the parts are very precise and require almost no adjustment. For assembly, you will need ordinary tools (scissors, a model knife, an awl, etc.) and ordinary paper glue.
The boat model was designed according to new, author's drawings by Igor Kapinos and our publishing house, and not according to old, earlier published drawings. Many fixes and additions have been made.
This model will be a great gift for lovers of the Russian fleet.